Auction status:    Completed
The available lots have all been sold. This Private Sale is now completed.
---
Private Sale
On behalf of the beneficiaries we will be auctioning the well-maintained machines and facilities from Maschinenbau Wagner GmbH in a Private Sale on our secure auction platform. Up for sale are 5 lots, including a Mobile Helium Leak Detector, a PAL Pneumatics Standard Component Set, a Vertical Panel Shelf, Metal Shelves and a Side Table. Please see below for full details.
  Now open
Due to the current COVID-19 situation we ask that you make an individual appointment prior to collecting. Please contact us for details.
  Maschinenbau Wagner GmbH
  Schmiedsgasse 8
  D-96472 Rödental
  Google Maps »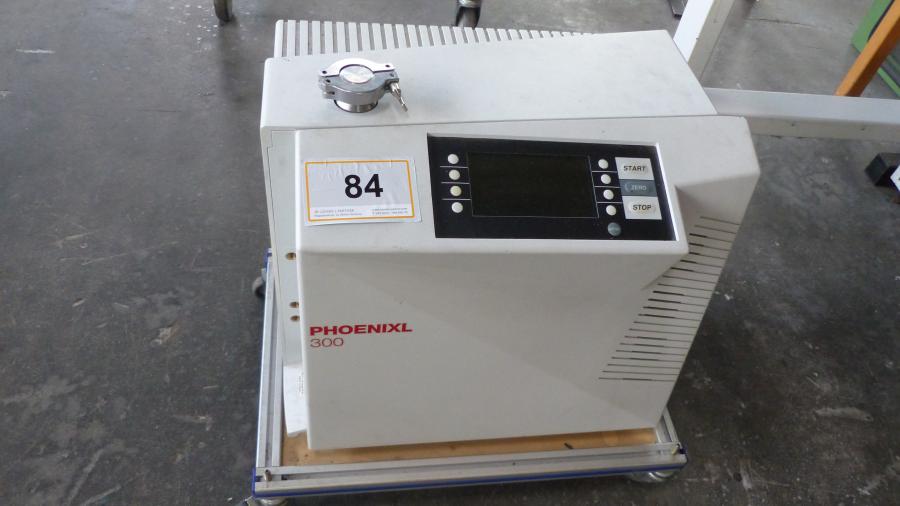 Sold 1 Mobile Helium Leak Detector LEYBOLD PHOENIX L300I, YOM 2008, Measuring range 12 decades, inlet pressure max. 15 bar, helium leakage rate <5 x 10E-12 mbar l/s
Starting Price: 1.050,00 EUR Minimum Price: 1.400,00 EUR
Produktion
---
Overview
  Maschinenbau Wagner GmbH
  D-96472 Rödental
  February 26, 2021
  Private Sale
Links & Information
  Lots close upon bid acceptance
  Subject to prior sale
Contact
Sylvia Meister
Regional Manager Bavaria
T +49 (0)8131 – 39 09 861
F +49 (0)8131 – 39 09 862
M +49 (0)160 – 873 72 34
meister@lueders-partner.com

Save Contact
Mobile Helium Leak Detector
Private Sale